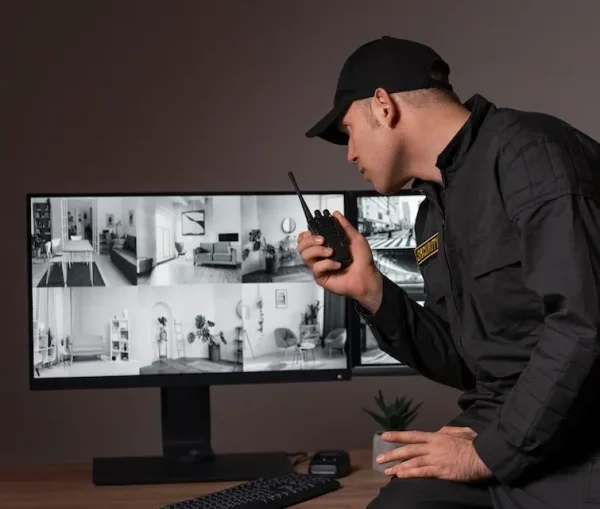 Security and Surveillance Services
Our security and surveillance services are carried out by highly trained guards, providing protection for carefully analyzed and delimited areas, with or without weapons.
We integrate technology and surveillance as a complement to our comprehensive Security Plan, establishing scheduled control rounds at various assigned centers. Additionally, we offer security guard services for static surveillance at specific perimeters, ensuring a vigilant presence in these areas.
Our highly qualified personnel work to prevent criminal acts and are prepared to intervene in altercations or conduct personnel evacuations during fire or flooding emergencies. We collaborate closely with the State Security Forces to ensure a coordinated effort.
At LIP Security, we also provide armed guard security services, offering an additional level of protection when needed. Trust our combination of skilled personnel and advanced technology to ensure the security and peace of mind for your premises, whether it's construction sites or other designated spaces.
Where we use Static Surveillance
Some of the specific perimeters where we work are Urbanisations, Industrial Areas, Hotels, Sports Complexes, Hospitals, Buildings, Commercial Areas, Educational Institutions, etc.
Other Security Services
Explore and learn about all of LIP Security's Security Services.